5 Tips for Planning your Costa Rica vacation!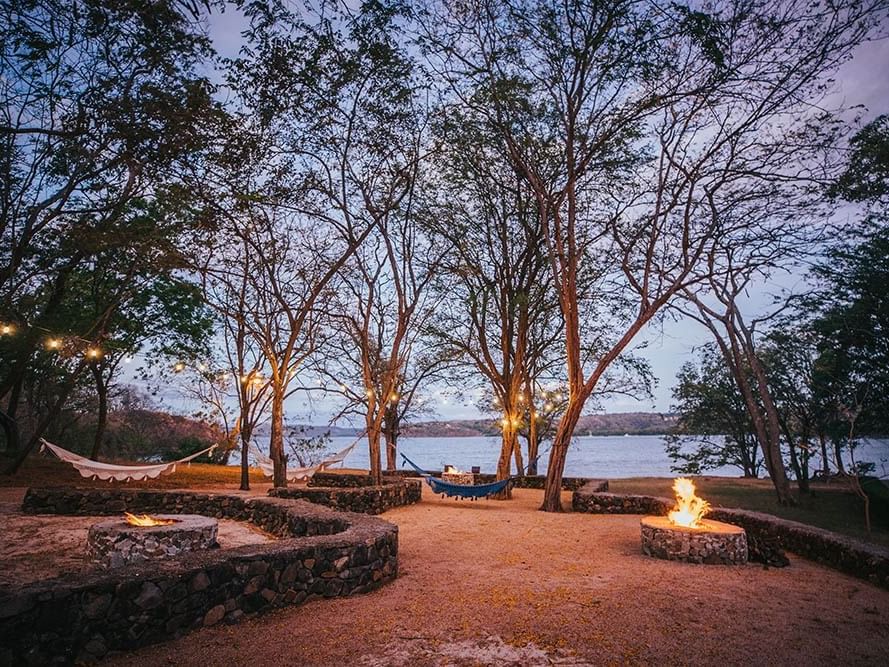 Costa Rica is a fantastic vacation destination for many reasons, and is on the bucket list of many eager travelers, especially now that the skies are open to airlines flying around the globe. More and more flights are arriving in Costa Rica full of travelers looking for sun, adventure, nature, relaxation, live volcanoes, retreats, surf, and great food. This means some planning is involved, so let's see the 5 tips for planning your Costa Rica vacation!
While Costa Rica is small, it is very diverse as it has so many life zones. Come prepared to enjoy rainforests, volcanoes, beaches, water canals, mountains, waterfalls, cloud forests, islands, and lots more. This diversity also means that there are lots of different adventures and close-to-nature activities to choose from. And, let's not forget that with so many life zones, there are so many different animals to spot too! You know, like sloths, monkeys, blue-jeans frogs and maybe even a jaguar!
So, let's get started! These are Papagayo Golden Palms Oceanfront Hotel's top 6 tips for planning your Costa Rica vacation.
Which airport to fly into…and out!
Costa Rica has two international airports, each located in different strategic locations. This means that when you are planning your Costa Rica vacation, you need to decide where to fly into and where to fly out of!
The Guanacaste International Airport is located in the north-western province of Guanacaste, and this means white-sand beach, surf, and adventure territory. Papagayo Golden Palms Hotel is actually just a short 25-minute drive away from this airport that services the northern areas of Costa Rica easily.
The Juan Santamaria International Airport is in the Central Valley, located, yes, in the center of Costa Rica. This airport is great to fly into if you are traveling to the Caribbean and the southern parts of Costa Rica, although it is only a three-and-a-half-hour drive from Guanacaste as well. Remember that Costa Rica is a small country so travel time is never too much.
How to get around
In Costa Rica, you can check out the sunrise on the Caribbean Coast with a delicious Costa Rican coffee, and be on the Pacific Coast in time for an afternoon cocktail to be amazed by the sunset. It is an easy drive along well-maintained roads too.
Getting around Costa Rica is pretty simple, especially if you decide to rent a car during your Costa Rican vacation. There are many rental car companies with offices in either of the two international airports. The freedom a car gives you means that you can start your road adventure when you want, make stops or detours along the way, and make last-minute decisions like staying longer at a place with ease.
Costa Rica also has a network of domestic airports that are serviced by local aviation companies, shortening travel time and covering more territory. It also has a good bus system that reaches the farthest corners of the country, but will require more time so a good dose of patience is a must.
If you would prefer to hand over the wheel to a seasoned driver who knows Costa Rica like the back of his or her hand, private transportation can be organized easily via a local tour operator or travel agency too.
Where to stay
Papagayo Golden Palms would love to be your basecamp during your travels through Costa Rica. Located on Panama Beach in the world-renowned Gulf of Papagayo, Guanacaste, this oceanfront hotel offers all the modern conveniences of a great hotel, and it features an amazing location. Beaches, volcanoes, adventure, restaurants, and fun are not far away.
Most of Costa Rica's hotels are boutique, but you can find all types and sizes too. What matters is the location so that the hotel is close to the action, nature, or relaxation experiences. While there are many global hotel chains, Costa Rica is big on independent, locally-owned hotels with their Costa Rican flair and seal of amazing service and warm greetings.
Papagayo Golden Palms Oceanfront is just that, and when in Monteverde, stay at Ficus Sunset Suites, Heliconia Lodge, or Jaguarundi Lodge for a true, Costa Rican-style stay at the top of the green mountain.
What to pack
With so many micro-climates, when it is time to think about what clothes to pack, it may get interesting! Remember that Costa Rica is a tropical country so it will always be warmer than cooler in general terms.
Papagayo Golden Palms Hotel recommends you bring the following:
Summer clothes (shorts, T-shirts): On the coast, temperatures are usually around the 90°'s so come prepared for some hot, sunny days at Papagayo Golden Palms
A light jacket if the temperature goes down a bit to like 70° in the evenings
A rain jacket for exploring the cloud forest at Monteverde
A hat for the sun and for hiking
Shoes; comfortable, waterproof for walking in the rainforest or for ziplining
Sandals that can be used for a walk along the beach to enjoy the sunset.
Fast dry pants and shirts for exploring volcanoes and tropical jungles
Swimsuits for the beach and the thermal springs!
When to come
Costa Rica is a tropical country, so all year is a good time to come visit! The year is divided into two seasons, the dry and the wet. The differentiator between the two is that during the wet season, afternoon showers cool and refresh the air and clear the sky just in time for the fantastic sunsets. Everything is very, very green. In the dry season, the rain disappears and flowers bloom bursting with oranges, yellows, purples, and pinks.
So, during the wet season that extends from May through to November, you will have beautiful, sunny mornings with warm temperatures before the afternoon showers set in.
The dry season starts in November and goes through to May and this is when most travelers visit Costa Rica so availability could be a challenge. Not to worry, Costa Rica is still beautiful and welcoming for the rest of the year.
Fun Fact: While September and October are the Central and Pacific Coastal regions rainiest months, they are the Caribbean Coasts summer and driest months.
So, let's start packing for your unforgettable Costa Rican vacation! Papagayo Golden Palms Oceanfront Palms is looking forward to seeing you relaxing by the pool, having a swim in the ocean, and exploring Costa Rica.